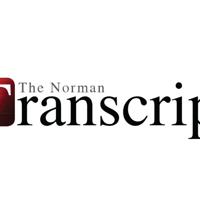 Letter: Housing vouchers must be accepted |
Housing documents must be accepted
During the public presentation of the HOMEBASE homelessness study on 6 December, priority area 1 identified was "Opportunities for safe and affordable housing".
One aspect of this is housing vouchers and available rentals. Specifically, when homeless people receive a rental voucher, they must have landlords willing to rent to them. This is a problem and it is not unique to Norman. Recently Susan Agel, President and CEO of OKC's Positive Tomorrows, described how she currently has 40 families with "bonds in hand" and no landlords who will rent them out.
Ms. Agel said, "Oklahoma City needs more homeowners who will accept housing vouchers for families. I know there are risks with this population. Sometimes they come with bad credit and past evictions. Positive Tomorrows and other agencies in the city are ready to help them start from scratch. We will provide case management and teach families how to be good tenants.
Norman needs more landlords willing to accept housing vouchers. The city should work alongside and be a catalyst for landlords and nonprofits to identify available units, provide case management, and teach families how to be good tenants in a manner similar to what is described. by Ms. Agel and Positive Tomorrows.
As we see the HOMEBASE study recommendations implemented, hopefully we will see progress in setting up the housing currently open by landlords for the homeless and social workers to teach. to families how to be good tenants. In my opinion, the two go hand in hand.
Joe carter dvm
Oklahoma Equine Hospital