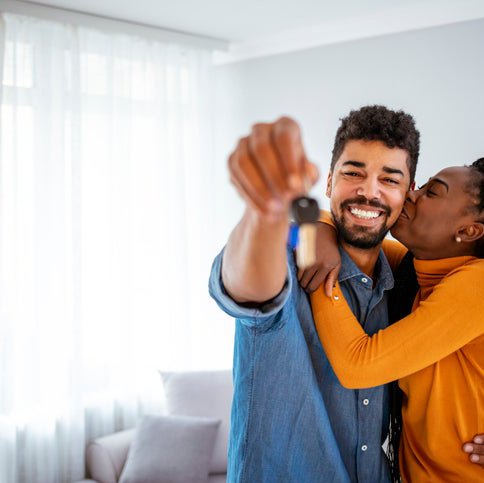 Michelle Singletary says don't buy a house just yet. here's why
If you can wait, you'll probably spend less on a new home.
---
Key points
The combination of rising interest rates and high house prices makes buying a home much more expensive than it was this time last year.
Until all your ducks are lined up, buying a home now can lead to financial hardship.
---
Michelle Singletary wrote the national column "The Color of Money" for over 25 years. Having spent a quarter of a century writing about personal finance, Singletary knows a thing or two about financial stability. Here's why Singletary says now is a bad time to buy a home:
High house prices and rising interest rates create an (im)perfect storm
Rising interest rates combined with skyrocketing property prices mean today is not the right time to take out a mortgage. If you're currently in an undersized home, Singletary suggests finding a way to make it work until the housing market improves for buyers. Let the kids share a room or walk the dog if you don't have a garden. In other words, compromise until the ball is back in the buyer's court.
For those of us looking for instant gratification, this advice might be hard to swallow, but not nearly as hard as Singletary's next suggestion.
Singletary says moving in with a parent, sibling or someone else you're close to is a great way to get your finances in order. In fact, she says she's a firm believer in shared housing and multi-generational living situations.
Singletary says: "If you're fresh out of college and living with your parents, stay, stay, stay until rents and housing prices stabilize."
The finance guru admits people hate it when she makes that suggestion. Still, it can work.
An emergency account is essential
Although Singletary and her husband are both working, she says she is always planning for the next pandemic, job loss or other emergency. If you don't have enough money saved to get you through a period of unemployment, you're not ready to buy a house.
The amount you need in an emergency account varies, but a good rule of thumb is to have enough funds to pay six months of bills. If you're worried, you might want more.
Your credit score can make all the difference
The difference between a high credit score and an average credit score makes a huge difference when it comes to buying a home. According to World Population Review, the median price of homes sold in 2022 is $428,700. Let's say you put 20% down on a house that costs that much. That would be $85,740.
You have an excellent credit score, so you are offered an APR of 5.5%. With a property tax bill of $5,000 per year and home insurance of $1,200 per year, your monthly mortgage payment would be $2,464.
However, with a lower credit score, your APR could be closer to 8%, bringing your total monthly payment to $3,033.
It's in your best interest to raise your credit score as much as possible before you go house hunting.
Signs point to market cooling
According to the Washington Post, the number of homes on the market in the week ending July 9 was 28% higher than the number on the market the same week last year. Additionally, more homes have been listed this year in 13 of the 16 weeks.
There is no doubt that homes continue to sell quickly, but in some parts of the country they are staying on the market longer than last year. In more than three quarters of the markets analyzed by Redfin, more than 25% of sellers had to lower their asking price in June.
The bottom line is this: if you don't have to buy a house now, wait. If so, make sure you have a solid financial footing, even after signing the mortgage.
The Best Mortgage Lender in Ascent in 2022
Mortgage rates are rising – and fast. But they are still relatively low by historical standards. So if you want to take advantage of rates before they get too high, you'll want to find a lender who can help you get the best rate possible.
This is where Better Mortgage comes in.
You can get pre-approved in as little as 3 minutes, without a credit check, and lock in your rate at any time. Another plus? They do not charge origination or lender fees (which can reach 2% of the loan amount for some lenders).
Read our free review