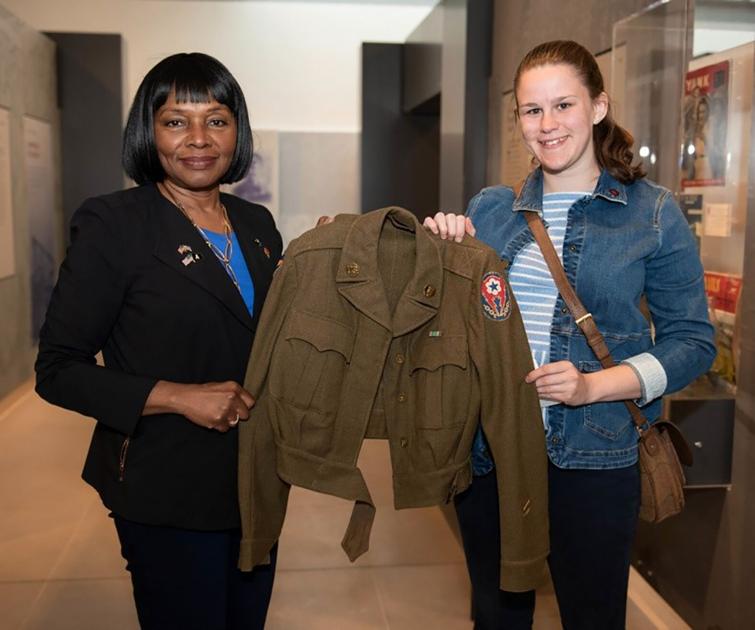 The 6th Cavalry Museum's Virtual Exhibition 'The 6888th in Fort Oglethorpe' Opens February 25 | Catoosa Walker News
The 6th Cavalry Museum continues its recognition of Black History Month with the virtual opening of the exhibit "The 6888th in Fort Oglethorpe" on the only all-female, all-African-American unit of the Women's Army Corps (WAC) at serve overseas during World War II.
The 6888th Central Postal Directory Battalion completed its extended field training at Fort Oglethorpe, then deployed to Birmingham, England in February 1945. Their mission was to clear a two-year mail backlog in the European theater of war . The 855 battalion members had six months to clear the backlog. Working around the clock in triple shifts, the women completed their task in three months, then were sent to Rouen, France, and then to Paris to continue processing the mail.
The museum received a $ 28,000 grant from the African American Civil Rights Preservation Fund to commemorate and educate the public about the 6888th Battalion of the Central Postal Directory in April 2020. The grant is part of the Historical Civil Rights Preservation Fund African Americans of $ 14 million. The 6th Cavalry Museum was one of 51 projects in 20 states and the District of Columbia funded in 2020. The projects will preserve sites and history related to the struggle of African Americans for equality in the 20th century.
The virtual opening of Zoom is Thursday February 25 from 7 p.m. to 8 p.m.
Guest panelists for the virtual opening include US Army Col. (Ret'd) Edna Cummings, producer of Lincoln Penny Films' documentary "The Six-Triple-Eight". Colonel Cummings will be joined by 6th Cavalry Museum Director Chris McKeever and Exhibition Curator Molly Sampson.
Registration is free and available through Eventbrite. The exhibition opens to the public on Friday, February 26 at 10 a.m.
The four educational video topics are Origins of the WAC, Struggle for Overseas Service, Training at Fort Oglethorpe, and Overseas Service in the 6888th. The videos were produced by Louis Lee's production company L2Images, with local actress Shonda Bryant portraying 6888th member Mary as she writes home to tell her parents about her experience in Fort Oglethorpe and England. .
The public can learn more about the "6888th in Fort Oglethorpe" exhibit and educational program by visiting the 6th Cavalry Museum website or calling 706-861-2860.