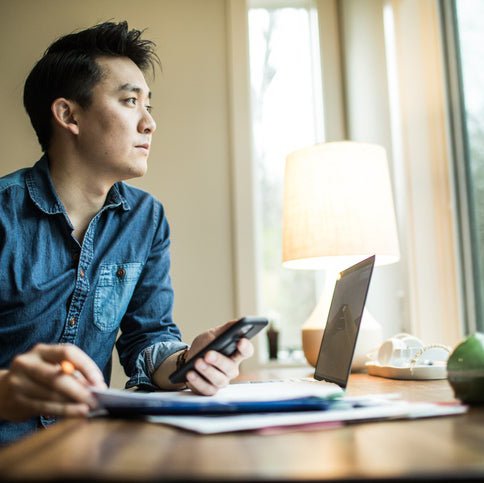 The US savings rate is at its lowest since 2013: are you ready?
The savings rate of Americans has fallen to its lowest level in 10 years. Here's why.
---
Key points
The savings rate for Americans hit a record high of 33.8% in April 2020.
$3.6 trillion has been distributed through pandemic relief programs
Consumers increased their spending, rising 6.1% in January from a year ago. This is the biggest increase since 1982.
---
In April 2020, the savings rate of Americans reached an all-time high of 33.8%. Economies soared thanks to the billions of dollars in aid the federal government handed out at the start of the pandemic.
On top of that, households spent less on travel, in-person entertainment and other activities. Since then, the savings rate has returned to pre-pandemic levels. In January, the savings rate fell to 6.4%, the lowest since 2013.
Pandemic relief programs
In response to COVID, Congress approved $4.5 trillion in aid. $3.6 trillion was handed out in the form of stimulus checks, small business loans, unemployment benefits and other government programs.
Most pandemic relief programs have ended and millions of employees are still unemployed. Due to inflationary fears, the government plans to raise interest rates in the coming months. It is therefore more expensive to borrow money, so consumers and businesses reduce their spending.
This could potentially slow the economy, increasing unemployment. While higher interest rates may be bad for borrowers, they benefit savers. The federal funds rate determines the earnings of APY savers on CDs, savings accounts, checking and money market accounts.
Increase in expenses
The Bureau of Economic Analysis reports that despite high inflation, consumer spending rose 2.1%, higher than the 1.6% estimate. Personal spending rose 6.1% in January from a year ago, the biggest increase since 1982. That means consumers stepped up their purchases in January, even as incomes held steady.
A drop in the savings rate can be a warning sign. Many households may not have a cushion to fall back on as inflation and supply chain issues continue to take their toll and oil prices hit an all-time high due to the invasion Russian from Ukraine.
With consumers having to spend more and save less, it's important to maintain a budget and improve their personal financial situation with a financial plan. With interest rate hikes on the horizon, it could also encourage consumers to save more.
The best credit card erases interest until 2023
If you have credit card debt, transfer it to this top balance transfer card guarantees you an introductory APR of 0% in 2023! Plus, you won't pay any annual fees. These are just a few of the reasons why our experts consider this card a top choice to help you control your debt. Read the full The Ascent review for free and apply in just 2 minutes.